Study on Business Opportunities on Circular Economy Sectors in Mexico (LCBA Mexico)
Dates
Start Date
March, 2019
Finish Date
April, 2019
Country
mexico
Financing
44.000€ (49.120,94 USD$)
Value of the services provided by WE&B
49.120,94 $USD
Project logo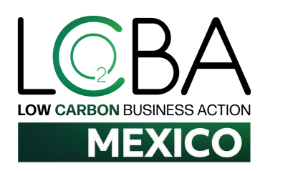 Activities
stakeholder engagement
technology mapping
governance analysis
market analysis
Description
The EU and Mexico share a common vision of environmental issues and climate change at the international level, within this context a further analysis to discover the potential of the Mexican market for EU companies with a good knowledge of innovative technologies in the sectors of the circular economy was undertaken through the EU-Dialouges program.
The general objective of the Short-Term mission was to contribute to the implementation of the EU-Mexico Strategic Partnership, the Global Agreement and its modernization, as well as other relevant agreements concluded between the European institutions and the Mexican Ministries and Institutions.
The specific objective was to support sectoral dialogues on priority issues of the EU-Mexico with mutual interest through the implementation of concrete action proposals to enhance the circular economy paradigm shift in Mexico.
Services provided by WE&B
WE&B lead the study through team leader David Smith. WE&B gave a market analysis of the overall situation in Mexico in terms of circular economy opportunities with a specific focus on the three following sectors:
Solid Waste
Wastewater
Waste to Energy
Each sector analysis gave a deep dive into the overall situation in Mexico of the sector, the international trends with a particular emphasis on technologies, legislation, policy, the enabling environment as well as a SWOT analysis, market overview and market trends for the implementable technologies in Mexico.
The findings of the study were presented in a formal report which was presented to the European Commission and the Mexican Government. David Smith presented the report at a high level meeting held in Mexico.