From 24 to 25 June 2018, WE&B participated in the kick-off meeting of the HOUSEFUL project (funded by the H2020 program of the European Commission). The meeting was held at Leitat, Terrassa (Barcelona).
The Houseful project: Systemic, eco-innovative approaches for the circular economy: large-scale demonstration projects, focuses on implementing circular economy solutions in the rehabilitation of housing buildings. The project will demonstrate at 4 large-scale housing buildings, new integrated services focused on optimising the use of water, waste, energy and material resources for all stages of the building lifecycle. The project has a duration of 54 months.
One of the essential issues for these activities to take place is to achieve social commitment and engagement. Based on public participation techniques with the aim of integrating real needs into developing solutions through a co-creation process with all the stakeholders in the value chain of the project. This work package is coordinated by WE&B, with the main objective to design an integrated co-creation mechanism that can be implemented in 4 buildings of the project and beyond.
During this kick-off meeting general presentations were given of the activities that encompass the entire project, but with focus on the first 12 months of the project. In addition, the details for the solutions of the 4 buildings were discussed. LEITAT, as the project coordinator, and the Agència de l'Habitatge de Catalunya (AHC) explained the public agendas of buildings 1 and 2 (in Terrassa and Sabadell – Spain). In addition, Alchemia presented the building number 3 which is located in Vienna presenting some of the solutions that will be implemented, including measures that can be financed by other EU projects. WE&B undertook a workshop at the end of the first day to identify the main interest groups in each of the buildings.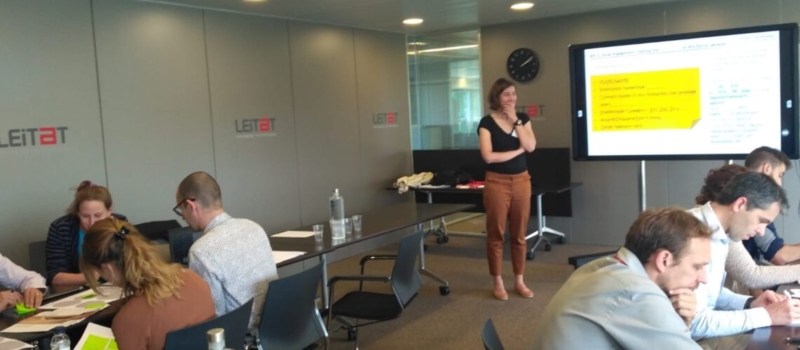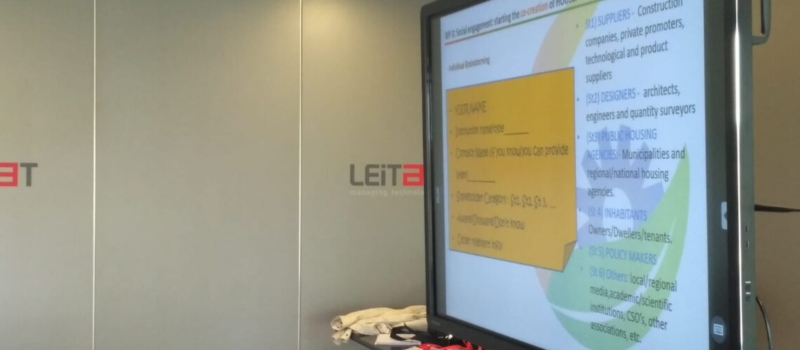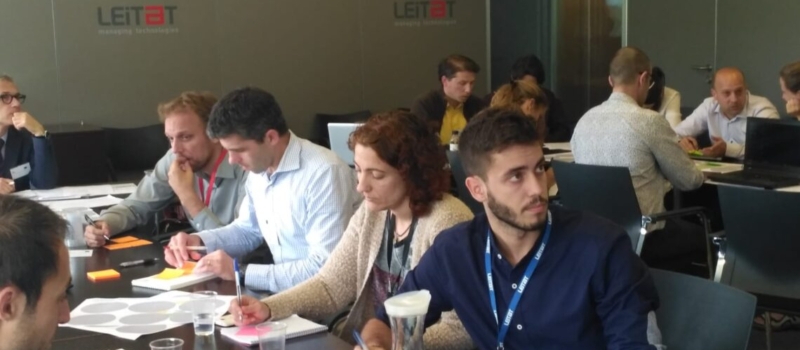 Workshop undertaken by WE&B to identify the main interest groups in each of the 4 buildings