Innovative Circular Solutions and Services for New Business Opportunities in the EU Housing Sector (HOUSEFUL)
Client
European Commission (H2020)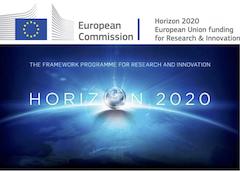 Dates
Start Date
June, 2018
Finish Date
December, 2022
Financing
8.535.247,5€ (9.815.534,63 $USD)
Value of the services provided by WE&B
362.485,75 $USD
Project logo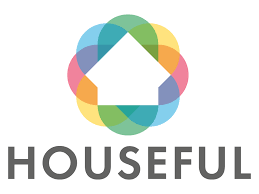 Project website
Activities
stakeholder engagement
stakeholder mapping / sna
communication and citizen engagement
risk perceptions
governance analysis
Description
The main goal of the HOUSEFUL project is to develop and demonstrate an integrated systemic service (HOUSEFUL Service) composed of 11 circular solutions co-created by stakeholders within the current housing value chain. The HOUSEFUL Service aims at the circular management and efficient use of water, waste, energy and material resources for all stages of the European building life-cycle. The integrated systemic service will be presented as an on-line Software as a Service (SaaS) tool, enabling the replication of proposed circular solutions offered to stakeholders as Circular Economy Business Opportunities (CEBOs) at EU level: renting, leasing, customer service, capacity building service and/or combination of them.
HOUSEFUL will enhance the systemic shift in the housing sector providing the best strategy to move towards a circular economy while facilitating the decision-making process among stakeholders.
The project activities include: The design of new, more efficient processes and procedures (EPP) for the construction/refurbishment and demolition phases of the building life, leading to a net reduction in the use of resources (materials, energy and water), minimising the waste destined to landfills (reduction from current 40% to 10% in 10 years as a realistic scenario, considering that the aim of circular economy package is 5% until 2030) and selecting/using sustainable materials (M) for improving the energy efficiency of buildings. To engage with the stakholders from the entire building value chain to co-create together with them the ciruclar solutions.
Services provided by WE&B
WE&B are the leaders of WP3. The work package aims at developing and implementing the Social Engagement Strategies for the entire project.
Specifically WE&B will:

Develop the co-creation Workshop design based on the backcasting methodology
Map the stakeholders invovled in the entire value chain of the European Housing sector
Undertake a Social Network Analysis of the connected Stakeholders to undertand the power, influence and networking ability of each stakeholder
Undertake studies on the perceptions of risks and benefits related to the ciruclar solutions
Developing together with the partners the HOUSEFUL the SaaS functionalities.

Lead the task on assessing the socio-economic impacts of the project
Participate in the task on developing the business modeles
Developing together with the partners the HOUSEFUL SaaS functionalities.
Project Partners
LEITAT; ITeC; CARTIF; ALCN; AHC; VISUM; LGI; GWR; Turntoo; AIGUASOL; Neues Leben; HOUSING EUROPE; ICONS; HOMEBIOGAS; IRIS