Identify lessons learned in the reuse of treated wastewater and sludge management in Latin America
Detailed description of the project
Latin America and the Caribbean account for approximately one third of the global precipitation and water resources, it is the continent with the largest water availability per capita. However, the resource is seasonal and unequally distributed. The region suffers from water pollution from untreated wastewater causing environmental and health problems. Water sanitation and reuse are crucial to counteract these negative consequences.
Objectives:
To identify 10 case studies in Latin America and the Caribbean which can be representative and emblematic considering different contexts in terms of water reuse purposes and uses as well as including a diversity of countries and geographical areas.
To develop summary sheets of each case including the context of the analysed cases, the economic, financial and environmental information as well as main barriers and lessons learnt of the 10 cases.
Type of services provided
WE&B elaborated a template summary sheet for all cases and made a review of water reuse experiences in Latin America and the Caribbean. Based on technical, social and environmental criteria a list of cases were preselected. From these cases the most emblematic cases were selected taking into consideration geographic distribution.
To recompile the information of the case studies two approaches were undertaken:
Literature review of available information of each case to complete the summary sheets of each case.
Complete the recompiled information gathered through the literature review with structured interviews to operators of each case study.
Analyzed cases include four in Central America and the Caribbean and six cases from Latin America.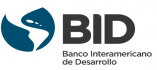 DATES
Start: 11/2019
End: 04/2020