SERVICE AND PRODUCT OFFER
Social Network Analysis
In an incredibly connected and complex world, do you know how to use the power of your network? Are you aware of which individual or organisation holds the most information/ flow of information or how to connect to these organisations/individuals? Our Social Network Analysis services will help you.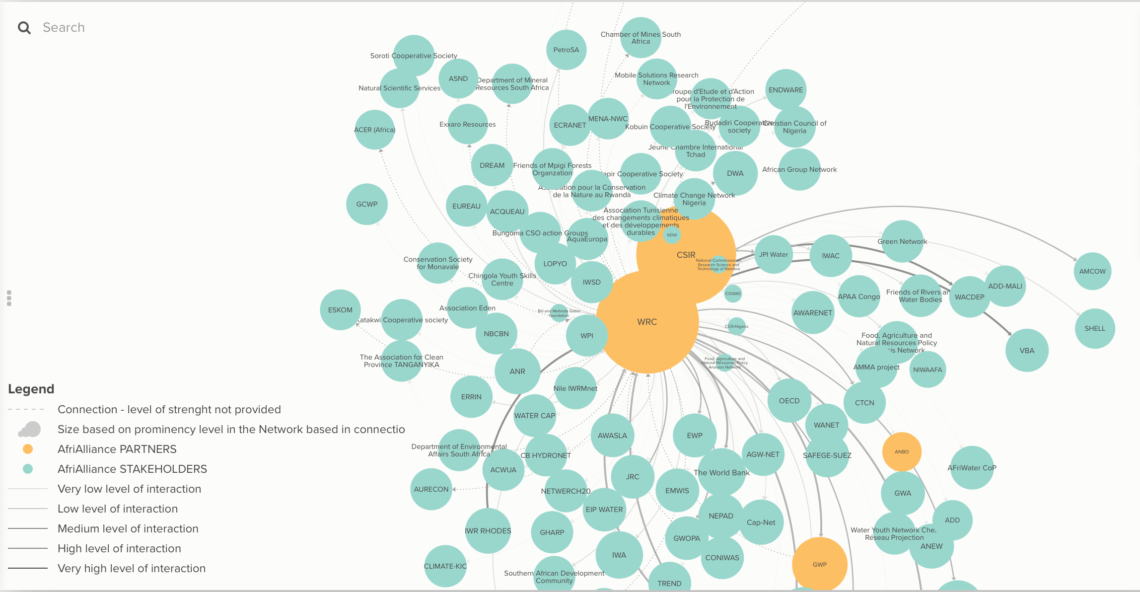 SOCIAL NETWORK ANALYSIS
What do we do?
We can help you with the visual representation of your network (key stakeholders, partners, competitors, peers etc.), the level of importance/influence of the stakeholders and their self-descriptive characterisation is achieved through Social Network Analysis (SNA)
We will analyse your – or any given network data – through centrality measures (identifying the most important nodes within a graph). Thus we can give you the required insights into your networks. This will provide you with an eye catching visualisation to provide you with greater insights.
Analysing your data
How do we do this?
We can design a bespoke service aligned to your needs. We can start at Step 1 and move through to Step 5 or we can start and exit at any one of these steps in relation to your needs.
Step1. Reflection and report on your current network situation

Build up from your or an existing stakeholder database and/or map and RETHINK it together, to co-create the social structure you want to see

Step 2. Stakeholder database based on the Social Structure analysis

Gathering evidence following the Social Network Analysis method – a quantitative approach based on a new database creation through an iterative survey and snowballing sampling process

Step 3. Sleek visualization of your Stakeholder map

Map visualization – the creation of an interactive map to allow you in a visual manner to see the key players, influential actors, etc. in your network

Step 4. Map Updates

Updating of your current stakeholder map

Step 5.Social Qualitative Analysis

Stakeholder Map Reflection - using social qualitative techniques to deepen into your social structure and interpretation
Projects
SNA Success Stories
Prell, C., Hubacek, K., & Reed, M. (2009). Stakeholder analysis and social network analysis in natural resource management. Society and Natural Resources, 22(6), 501–518. https://doi.org/10.1080/08941920802199202
Interested?
Request a quote
In order to create an accurate quote for your needs, please answer the following
questions and we will get back to you within 24hrs with a quote.